Moving a house can be a stressful process, especially when it comes to transferring valuable goods. When you move into your new property, it is very painful to know that something has been left behind or the item you cherished got damaged in transit. That is why it is important to choose the right man with a van service in Greenwich to ensure everything goes smoothly.
Here Are The Top Six Tips On How To Find The Most Suitable Man and Van Services For Your Needs: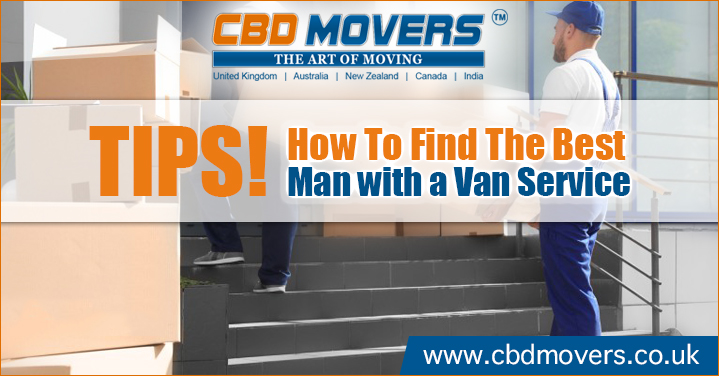 1. Give Yourself Time
Although the move seems like a whirlwind of excitement, and you may make arrangements until the last minute but you must try to prepare your move in advance. Give yourself plenty of time to find the right man with a van service in Greenwich for your needs. Think about exactly what to do with the day and your priorities. Allow yourself enough time to connect some companies to discuss and meet your plans.
2. Ask Questions
This may seem to be an obvious point, but it is really important to ask as many questions from reliable and reputed man and van service providers. Additionally, it is crucial that you send the moving company in Greenwich all the details they need, such as the size of the property you move to.
3. Get a Recommendation
The best way to choose a man with a van in Greenwich is from a positive recommendation from a friend or family member. It would be best to get this information from trusted friends or family members who will not manipulate the truth in any way and really want to help you.
4. Check They Have Insurance
Insurance is one of the most important things about your movement. The reputable company will provide insurance that protects your property from any potential damage or accidents. This means that anything damaged will be covered during moving- giving you complete comfort that your property is safe and secure in their care.
5. Read Reviews and Testimonials
Reading online reviews of a removal company is a great way to choose your appropriate removals services. Man with a van Greenwich with 4 stars and above are usually great to work with.
6. Check How Long The Movers Have Been in Business
A long history does not necessarily mean they give high-quality services, but movers who have been around for many years have gained considerable experience and achieved satisfactory results to stay competitive for such a long time. A perfect track record of removals services in Greenwich is evidence to deliver items in good condition and on schedule.
CBD Movers UK is one of the leading moving company and offers the highest level of customer service. We are a highly efficient, professional and reliable movers team that you can trust.