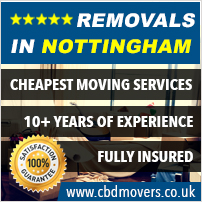 Nottingham, the buzzing city of Nottinghamshire, is England's hub for growth and prosperity. The rich industrial background has long propelled the city's growth. Today, Nottingham is one of the UK's most flourishing cities with lots to offer in terms of culture, urban living, and work opportunities. No wonder it's the place people want to relocate to.
Moving to Nottingham is certainly a worthy decision. Back your decision with the services of best movers in Nottingham and make the transition pleasant and welcoming. We, at CBD Movers™ UK, with the in-depth knowledge of the area, assist you in getting the most reliable removals in Nottingham for your move.
Our Comprehensive Moving Services in Nottingham Include:
Office Relocation
Furniture Removals
Packing & Moving
Pool Table Moving
Most Trusted Removals in Nottingham
 Moving home is one of the most stressful events in one's life, as it involves many time restrictions, such as property settlement deadlines, job commitments, and the need to choose reputable house removals in Nottingham. Fortunately, our experts can remove some of your worries by managing your home removal on schedule, with little hassle and at an affordable price.



When relocating to a new location or city, it is a difficult process since you have a long list of chores to do before you can begin your new life. Heavy furniture removals is the most difficult and time-consuming part of the moving process, and you will need the services of professional and highly experienced furniture removals in Nottingham to complete the work successfully. We offer you with the most sophisticated and professional furniture moving services available, delivered by movers that are both highly experienced and committed.
With many years of experience in this area and a track record of delivering satisfactory results for our customers, we have established ourselves as the top furniture removals Nottingham. We have the most up-to-date technology and resources to ensure that your heavy furniture is moved with the least amount of difficulty.
Piano Movers in Nottingham
 CBD Movers UK has many years of business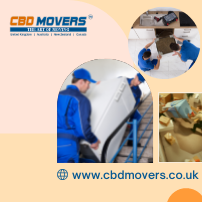 expertise and has developed the abilities and knowledge to offer a broad variety of removals services to Nottingham customers. We provide piano relocation services, with our highly trained piano movers in Nottingham ensuring that your piano is not harmed. We maintain a fleet of specialised vehicles and utilise the most modern removals equipment available, allowing us to offer the best quality removal service.
We recognise that each piano has unique needs when it comes to moving, and our team's experience and skill mean that our piano movers in Nottingham can move any kind of make or model. Our man with a van team for piano moving have the expertise, experience, and piano moving equipment necessary to transport and relocate your piano securely to its new location. As a skilled and experienced piano moving company, we will guarantee that your most valuable possession, the piano, is securely disassembled, insured, wrapped, and protected using only the highest quality packing and materials.
Reliable House Removals in Nottingham
We are a comprehensive house removal and relocation company. As a professional home removals company, we pride ourselves on providing a seamless service to all of our customers, ensuring that your removal or relocation goes as smoothly as possible. We will come on time, operate safely, efficiently, and professionally, and will handle all of your belongings with the same care and regard as they are our own. Our removals Nottingham team can handle every aspect of your relocation, from arranging every detail to packing and transporting your furniture and possessions securely. If you need either short- or long-term storage, we can assist you.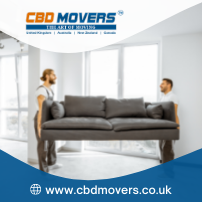 We will handle everything so you don't have to worry about anything. Throughout the years, numerous clients have benefitted from our removal service. As a result, we have seen a rise in our client base. Therefore, you can rely on us anytime you need affordable removal services with a positive attitude.
Furthermore, we have a team of home movers that are well-trained and capable of handling any kind of removals service you may need. We are a one-stop shop for all of your moving requirements. Our fleet of modern, fully-equipped vehicles allows us to be reliable and prompt in our service delivery to you.
Contact us to know more about us!!!!