Moving and Relocation Services in Barking and Dagenham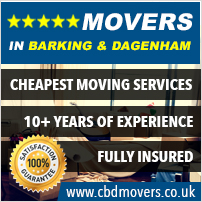 Relocation is a challenging and demanding job. But services from the best moving company in Barking and Dagenham can help you take it up with competence and in a hassle-free manner.
CBD Movers UK have trusted movers in the United Kingdom. Equipped with the best-in-class removal gear and manned by the competent and experienced men, we carry out each removal to perfection. We understand that no two households or business set-ups are the same. Thus, all movers in Barking and Dagenham and customized to meet individual needs and budgets.
Extensive Line of Moving Services
At CBD Movers UK we offer reliable & professional movers in Barking and Dagenham. After planning and organizing the move carefully, we get down to pack, load and move your belongings deftly. Our all-encompassing service namely the 'Man and Van in Barking and Dagenham' ensures that you enjoy end-to-end removals services at affordable rates. We are apt at house removals, office relocation, and furniture shifting. Our extensive wherewithal makes pool table and piano shifting a cakewalk.
We have a vast network and hold all the necessary licenses and permits to move within the city and intercity. Our 24×7 operations ensure that you enjoy the services at hours most convenient and comfortable for you.
Our Relocation Services include:
Our Movers Barking & Dagenham Experts at Unbeatable Prices
At CBD Movers UK, our removals services Barking & Dagenham team endeavor to offer the finest quality removal services at cheap and affordable rates. To achieve this feat we operate in bulk and economize our cost and expenses. The benefits are thus passed on to clients in the form of the lowest rates. Our policy to beat every written removals quote by 10% makes us the cheapest movers in Bexley & Barking and Dagenham. We also offer comprehensive transit insurance for a safe and well-protected move. 
Moving & Packing Services in Barking and Dagenham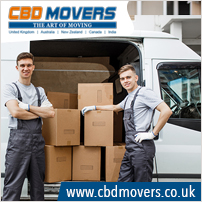 Barking and Dagenham is a borough in Outer London, England. Spreading over 13.9 square miles, it has some of the oldest residential and commercial buildings to boast about. About 163,944 people live here with a density of population of about 15,000 people per square mile.
If you too are mulling relocation to Barking and Dagenham, consider the safest and the best removals services to take you through. At CBD Movers UK we offer the most professional and effective movers in Bexley Barking & Dagenham at affordable rates.