Are you planning to move in Bristol or relocating to another place? Whatever your situation is, relocation has always been a daunting process that everyone going through in their lives, at least once. Your home or workplace may turn into a mess, and any routine you've been used to comes to a halt. Relocation is not just a hassle; it is hectic and costly as well, although all of these issues can be resolved with the assistance of a professional house removals in Bristol. Their well-experienced and friendly staff is committed to making any kind of residential or commercial move easy and affordable.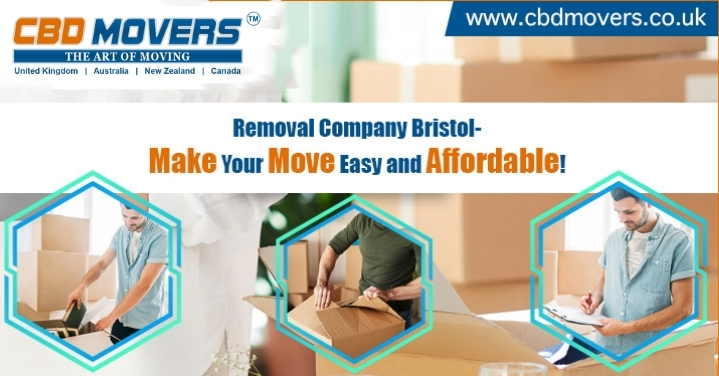 Customized or Comprehensive Packages
The removal company in Bristol provides customized or complete service packages to its customers. Here are some best things about hiring a professional removal company:
Complete House Removals Services in Bristol
The experienced team of removal services is not only skilled at relocating your possessions, but they can perfectly pack your delicate items and appliances without causing any damage. All large furniture, systems and appliances, such as refrigerators, washing machines, computers and air conditioners, are carefully packed by experts. They use filling materials and cushions to protect your appliances or furniture from wear and tear or damage. House removals Bristol companies possess a fleet of specialized trucks and vans to move your items quickly and safely from your old property to a new property. You can choose from a range of small or large vehicles or trucks according to your moving requirements.
Pack on Your Own
If you have a limited budget to move it is a good idea to pack everything yourself to save the cost of labor. But don't forget about the hassles and risks of packing things on your own. However, you still have to pay for a vehicle or a truck from a removal company. You will be charged only for the weight of the goods and one of the main advantages of such customized removal services in Bristol that it is a quick process and the cost of relocation is purely based on the size of the goods or the space used by the vehicle carrier for relocation.
Packing Services
Packing services can be offered separately as well. Once you this customized packing service, a team of a removal company in Bristol will help you perfectly pack and load your belongings into a transport vehicle. They will make use of good quality packing boxes and supplies. So, you'll be assured of timely and secure relocation to a new property without any stress on the budget. Moreover, the packing service will allow you to carry out routine work with your office staff or family members without wasting any time.
Affordable
Before thinking about your move, you need to do thorough research for high-quality, reliable and affordable removal services in Bristol. Always make sure that the selected moving company is in line with your budget and needs. The professional removal companies offer the assurance that your possessions will be transported in a timely and safe manner to a new location. Always remember to obtain quotes from different removal companies in Bristol to compare them. However, you must never compromise on the service quality over the price. Before picking the right one, you should always read customer feedback and reviews about all the shortlisted companies. Go through some online websites to read the facts about the specific removal companies before proceeding to the next step.
Beware of bogus moving companies that pretend to be authentic and take your money only to leave you dissatisfied with their removals services. Such companies may even cause damage or loss to your belongings. They might even charge you extra and give you vague reasons for that.
We hope, all the above information will help you find one of the finest removal companies in Bristol such as CBD Movers UK. Our experienced man with a van team can move any type or size of stuff from your old property to the desired destination across the United Kingdom, quickly, safely and stress-free within your budget.