Moving to A New house in London, Consider The Key Tips!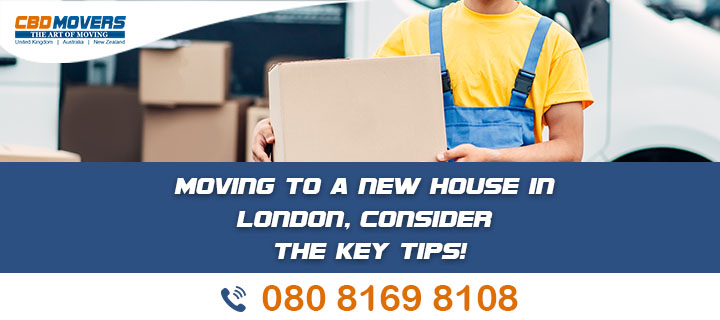 Are you moving to the Great London City?
You must be excited to experience a modern lifestyle, unparalleled streets, advanced public transport, and state of art scenes of London city and hoping for a much happier life there. But you should not take your local as well as long-distance move lightly. You would never like to indulge in a scary and stressful move due to unfortunate damage or loss of your delicate and expensive furniture items that apparently may lead to huge emotional and financial loss. Therefore, before starting a relocation process, you should make all needful arrangements in advance to make it a happy and stress-free affair.
If you want to get relieved from all troubles of shifting your house of business to a new local or long-distance location anywhere across the cities and regions in the UK then better go for hiring a professional and reliable house removals company who has extensive moving operations across all major cities in the UK including the Great London, Manchester, Birmingham, and Ireland.
Out of many, only a few experienced and trusted Moving companies primarily focus on delivering the top-notch relocation services to the clients with the implementation of their innovative and strategic relocation tips that ultimately ensure timely and stress-free transfer of clients' belongings at the cost-effective prices.
Let's us go through all those key removal tips that can help you avoid various moving troubles and stresses while moving your home or business to any other new city in the UK:
Declutter Unnecessary Stuff
Don't waste your time, efforts, and money for packing and moving unwanted stuff that you hardly use. Check all Wardrobes, Attics, Garage, Stores, Galleries, and Outside lawn to create an inventory of unwanted items that you will ever use again.
You can get rid of such unwanted stuff either through a garage sale or donating some of the items to the needy people. This decluttering process not only will help you save on your moving bills but also help you create sufficient space for needful belongings.
You can even hire expert services of a reliable movers company like CBD Movers UK that can help you get relieved from the burden of unwanted stuff, easily and readily.
Pack and Move Your Stuff
You can either opt to pack your household by yourself or hire a reliable packing and moving services. If You should definitely consider DIY (Do it yourself) to save on your moving bill if you have a professional hand to do the packing job in a perfect manner. You can get good quality packing boxes, tapes, and other needful supplies from some confectionery stores or ask your hired movers company to arrange it for you.
Once you have arranged different size packing boxes and other needful supplies, go for the packing job of your belongings room by room. Try to pack the same size stuff together in a box and begin with less important items not in use on a daily basis. Pack your kitchen items in the end. Don't forget to label each box mentioning with a list of items and where it needs to be placed in your new home.
Don't pack your important keys, jewelry items, laptop or other important paperwork within a box. Better take them along with yourself to keep them safe and preventing them from being lost.
Move and load all packing boxes one by one on a van or truck by piling them one over the other to ensure safe transportation to a new city.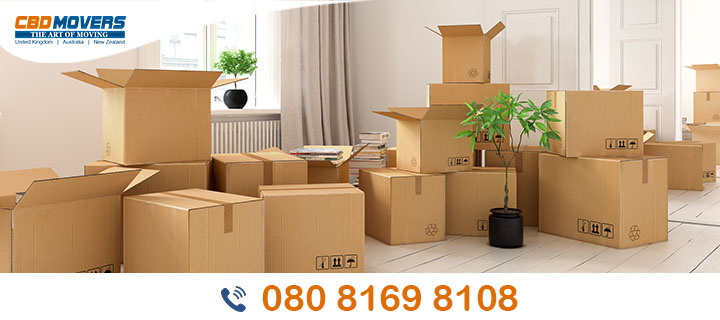 Prepare new house ready for living
Whether you are moving into a rented or purchased house always do the needful repair or cosmetic work beforehand. Better start it a couple of weeks before your final moving day to make the repairing work and cleaning work easily and quickly without hassles.
Plan Ahead for Setting In The New Space
It always makes sense to plan ahead where to place things in the new home that not only help you save on time to settle in the new house but even help you remain free from any stress on a moving day. Always take the measurements of key spaces and walls in every room to ensure perfectly adjust big pieces like a media cabinet in the new house. An advance planning can even help you complete all the moving jobs within minimum possible time that apparently saves big on your final moving bill.
Organize Your Kitchen First
Once you reached your new house in the great London, give priority to unpack and organize your kitchen items so that other tasks of settlement in the new house function smoothly. No one can feel it like home until unless a kitchen in the new home not ready to cook his or her favorite food after a stressful and exhausting moving process.
Take pictures of all the important corners in your new kitchen to make it easy for you place the thing within the room in the perfect manner. Also, label all the drawers and cabinets to make it convenient for you, your friends, and movers where to place a specific item.
Keeping above moving tips in mind will make it easy for you to move all your belongings quickly and safely to the new house. For more information, feel free to contact us!
If you are looking for an experienced and reliable removal company in and around cities like Great London, Manchester, Birmingham, and Ireland in the UK then rely on CBD Movers UK. We are reputed for delivering world-class relocation services along with free competitive quote without any obligation.
For booking inquiries or attractive deal, just visit our website today!