Is this your last-minute decision to move out? Has your packers and movers ditched you? If yes, then a man with a van removals Nottingham is the right option. You can easily avoid all the hassles considering the services of a man with a van. The portfolios of the service are cost-effective. This guide will enrich you on their prices, services, and other hiring tips.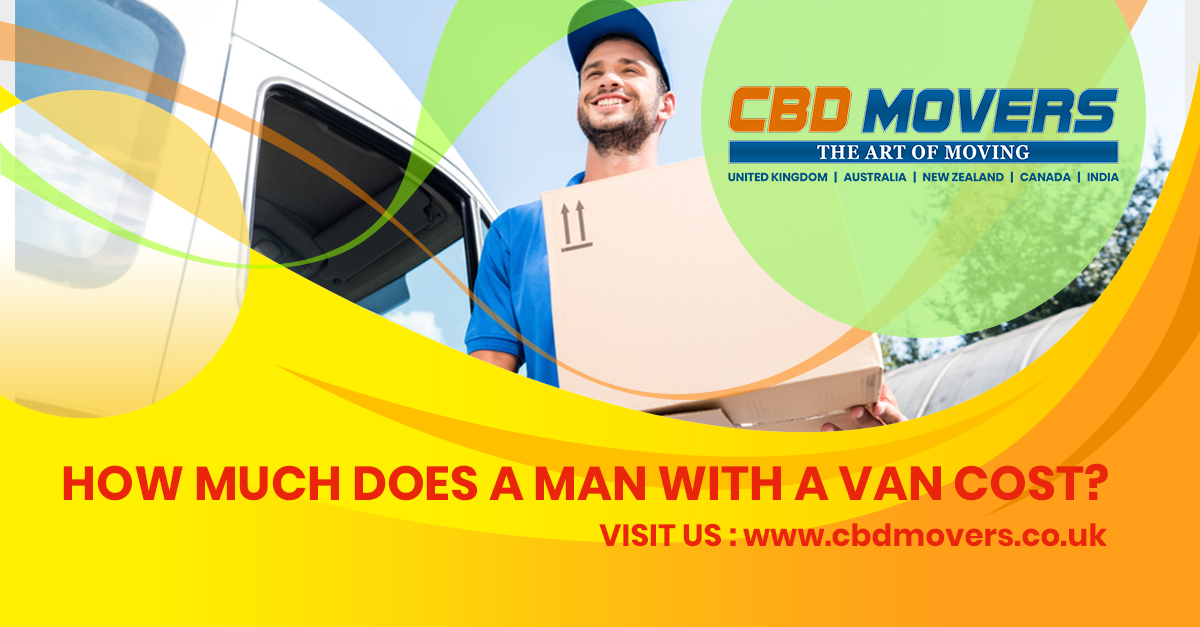 How much does a man with a van cost?
If you do not have a huge amount of things to transfer, a man with a van Nottingham is a great deal to save money. For smaller projects or moves, the rate chart is predominantly low. The factors that affect the prices of a man with the van are;-
1. Toll prices
2. Hourly rate
3. Amount of items
4. The distance of the journey
5. Vehicle used
6. Packing charges if any
The charges vary with companies of man and van Nottingham. If you want to learn the basic idea of costs invested in the service includes:-
If you are hiring a transit van, for one man, the costs will land up in £29.98/hr. For two men it is £39.98/hr.
When you are opting for a Luton Van, the price chart stands £39.98/hr for one man, £79.96/hr for 2.
When you want to save your pocket from hourly cots, you can request a fixed price for a man with a van movers Nottingham. You should keep in mind that certain professional man and van equip minimum charge.
Take the Right Man with a Van at the Right Price
It is easy to be prey in this competitive market. Many companies are into the space of serving with a man and van. In these circumstances, it becomes difficult to choose. So, the first thing you can conveniently do is to request a quote from different companies. Take your next move to the services rendered by the man with a van company who proliferate moving services, Nottingham.
Services Provided by the Company to Look at:
When it comes to removal services Nottingham, small bulks like furniture or moving out from a 2BHK flat, a man with a van is more flexible than to larger moving companies. Generally, the services of the company mentioned above lie in moving out situations. The lists of things that a man with a van can help are:-
1. House Removals
2. Furniture transport
3. Waste disposal
4. Office removals
5. Item collection and delivery
6. Piano transport
7. Storage facilities
8. Packing services and supplies
Some van companies offer beyond the house removal company Nottingham. It depends on the task you hand over to the organization, which will help them to engage the right van. For example, when your relatives gift a dining table and you do not have the vehicle to transport it then wait! Your van with a man is there to support your thought.
Points to Ponder on While Hiring a Man with a Van
It is always reverberated 'prevention is better than cure.' Although the price upon which man and van charge is cheap yet preparation us required for hiring the professionals. Here are some tips to make sure that you have made your pocket empty in the right service.
1. You must check the insurance of the man with a van
2. Carve out maximum information that includes experience, credentials, and equipment
3. Ask for the price chart beforehand
4. Evaluating your project, choose the right vehicle
5. Calculate the transportation time
6. Take your time to read the website and contract of the company
To get the best deal possible, check with multiple companies. Reach out to various people, compare the price and services. And, you will get the best man with a van in your locality as moving company Nottingham.