If you haven't yet hired a removal services provider in North London, it's alright. You have probably decided to do the heavy lifting on your own. This is a commendable decision but it is going to take a little more than a strong resolve to make it a success. When moving heavy cargo or bulky furniture pieces around, you should always ensure the following: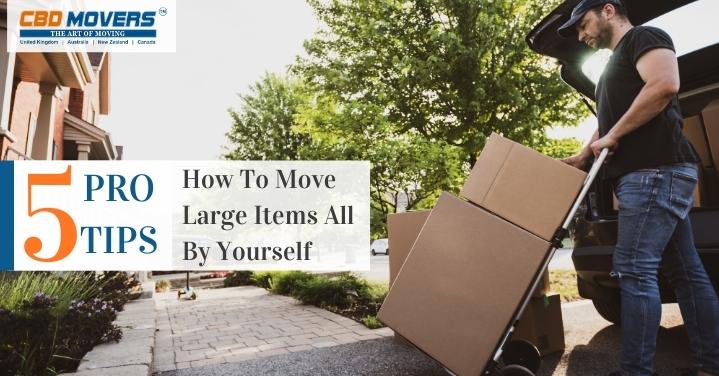 1. Spot the Risky Areas and Steer Clear of Them
There must be a few areas in your home such as your stairs, inclines, the narrow passage between bedrooms, the corridor that links your kitchen to your dining area, and your kids' playrooms. Avoid them or make sure that you have enough support while you are carrying your heavy cargo across these sections of your house. You will also have to take care of your momentum and balance when you are moving through these areas. Remove all the hurdles that come in your ways such as your kids' bicycles, toys, small furniture pieces, decor items, and similar objects that might result in a fall and injury.
2. Invest in Moving Tools
The leading North London moving companies recommend that you invest in a few moving straps, equipment to protect your floors, a furniture dolly, a small hand truck, duct tape, rope, fasteners, padding, bubble wrap, and a few other items as the need arises during your move. These tools and pieces of equipment can help you move all your heavy furniture pieces and other bulky cargo out of your property easily.
3. Precautions for Potential Injuries
Taking the necessary precautions to prevent any potential injury is a must. No packing or moving checklist is complete without these preventive measures. Let's have a look:
You should lift heavy weights only with your legs and not your back
Always make sure that you do not bend your waist or lower back but only your knees
If you have any items that are higher than your chest level, do not put them on any of your dollies
You'll also have to wear proper clothing and nicely fitting shoes to make this move successful on your own
4. Padding Your Furniture and Doorways
Heavy furniture is not that easy to move. Therefore, if you slip or trip, you are most likely going to break those expensive pieces including your bones. It is important to invest in padding materials both for your furniture and/or heavy cargo and your doorways as well. Having extra padding is a good move and using your old towers and comforters is also a great idea.
5. Distribute the Load
There are certain pieces of furniture and fixtures in your house that can be dismantled. They can be transported from one location to another in parts and pieces. All you have to do is find the correct manner to dismantle them so that you do not end up breaking any of those components. Once you have reached your destination, you can assemble them again as per the instructions given by the manufacturer.
Working with Removals Companies in North London:
When you are working with a professional moving and packing company, things get a little easier. You can still help them out in the process by doing the following:
Start by removing detachable legs from all your tables, chairs, and couches
Empty all your drawers, cabinets, cupboards, and shelves
Every furniture piece that can be disassembled easily should be your responsibility
Keep a track of all the pieces, screws, components, and pack and label them yourself
Be vigilant about any obstacles in the way and remove them as quickly as possible
Cover your flooring and other surfaces with cardboard or towels if the need arises
Packing your mattress can easily be your responsibility
Now, you know how to make a heavy cargo move successful all by yourself.