Relocation can be an exciting event for many people. Until you are a committed minimalist, moving can be costly and daunting, especially when the budget is tight. So, there's a big question, how are you going to get all your stuff out of your current home to a new place without putting a lot of money away during the entire process? Here are some of the best tricks and strategies to make removal services in Central London cheaper: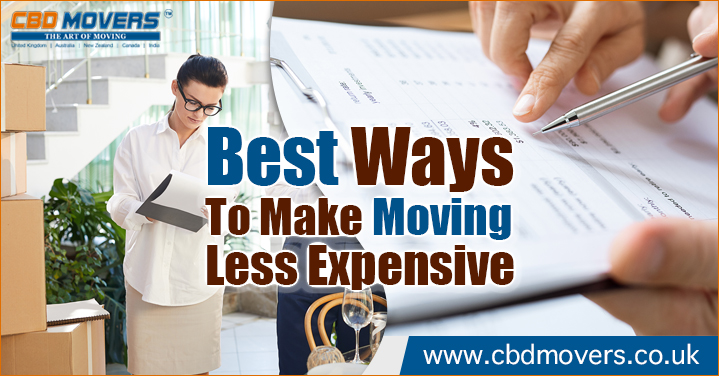 1. Weed Out The Unwanted Things
One of the best ways to reduce the cost of removal services in Central London is to weed out unwanted things rather than pack them and carry them with you. Although you should take whatever you want to carry with you, there is a good chance that at least a few things in your home can be offered for sale, donated, or discarded.
2. Find Out What You Can Do Yourself
If you want to save money, you have to decide for yourself what you can or willing to do. There are a plethora of factors that you can consider, i.e. how much time and energy you have, how much and how far you need to move, etc. By packing up everything yourself will lessen the cost of hiring a moving company in Central London to do the relocation job.
3. Find Free Packing Material
Want to pack your stuff yourself? It's a good idea to pack something on your own, as some movers in Central London may charge you an exorbitant amount of money for both the packing materials and the labor to pack everything. You can ask your friends and family who want to get rid of their old moving boxes. You may also have some old packing boxes. In every free box you arrange, you can save a good deal of money. You can also save money by packing and saving your breakables with your clothes or newspapers.
4. Compare Between Different Removal Services Companies
Most professional movers are always competing with each other to provide the best and cost-effective relocation services. It means, you often find good offers when a company wants to attract buyers. While your primary concern may be the cost of moving, do not forget to compare other factors also. If you want to move a few items or a one-room apartment, you can consider hiring low-cost services of man and van in central London that can provide good care for you and your things at a budget price.
5. Ask For a Deal From The Removal Services Company
You may find it odd to ask a moving company to provide you with a good deal for removals services. However, a lot of professional movers can sometimes cut off an attractive deal offer when you ask for it.
6. Choose The Best Times To Relocate
Many moving companies including a man with a van company have their cheapest seasons in Central London. People move more frequently in summer than in winter. Likewise, the movers are most likely busy on weekends as well as the early and late months. If you're OK with a mid-week or mid-month transition, you may get a low price deal on your current transfer plans.
Hopefully, the above information will not only help you save some money but will also help you and removal services in central London to make the process easier. Please reach us by clicking CBD Movers UK.