Pianos are generally heavy to move. They can weigh more than 1000 pounds. You need to hire expert piano removals in North London who possess the required experience to move it. When you try moving it on your own, you are risking your safety and the risk of damaging your piano.
You might drop the piano and ruin it totally or destroy other nearby items or anything that just gets on the way. Thus, it is wise to view the additional cost of hiring removals in North London as an inexpensive and justifiable way to avoid drastic damages to your piano.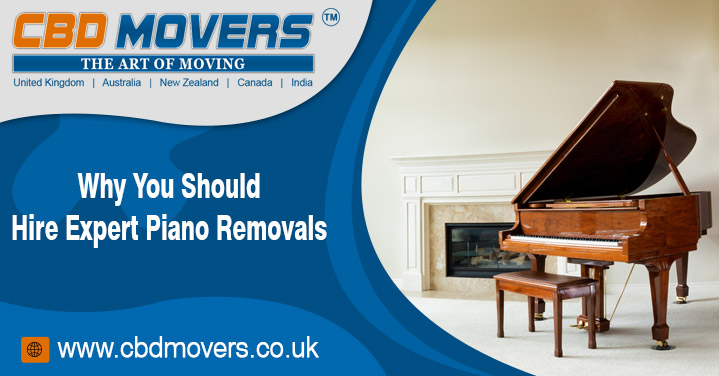 Why Do People Prefer Man With A Van In North London?
There is a reason, people are willing to hire man and van in North London. Items such as pool table or pianos require to dedicate attention and care while moving. They are difficult to transfer and try to slip particularly around staircases and hallways.
Expensive Pianos And Pool Tables:
Pianos and pool tables are loved by its owners and are expensive as well. When you need to move your pool table, you need to take all precautions to ensure that there will not be any damage done. Be expressive to the removal companies in North London about moving your pool table. Expert piano removals in North London utilize extra care when they move your instrument. They strive to keep up their reputation because that is what makes them stand out from the other companies and fetches them with new clients.
Piano Removals Experts Comprehend The Nature Of Your Valuables:
The Piano removals experts understand the structure of your pool table and its functionality. They know it would be very emotional to have it damaged, particularly if it has been a part of your family for several years. Pool tables are enormously heavy. Unless you employ the removal services in North London who are properly trained and skilled enough with the appropriate equipment, there are chances that accidents might happen.
Experts Use Proper Moving Techniques:
Experts make use of some equipment and techniques to do the moving job properly. Numerous experts utilize skids known as piano boards used for transporting pianos specifically. Expert removal companies in North London will wrap the table in blankets and try to strap it to the board to minimize further damage. Piano boards are then loaded over dollies which facilitate the movers to move the piano to the closest exit.
You need to hire the best piano removals in North London such as CBD Movers UK to take good care of your pool table and pianos while moving. They have the perfect equipment to perform the moving of heavy objects.