Moving a business to a new office can be daunting, especially if you're on a tight budget and haven't managed it well. If you plan to move your office to a new location in and around Manchester, Birmingham, Leeds, Sheffield, and Leicester, there are plenty of opportunities to enjoy from new and exciting changes from enhanced staff motivation to improved brand recognition and workplace culture. In order to ensure substantial growth in revenue and customer base, it makes sense for you to plan your business move properly in advance.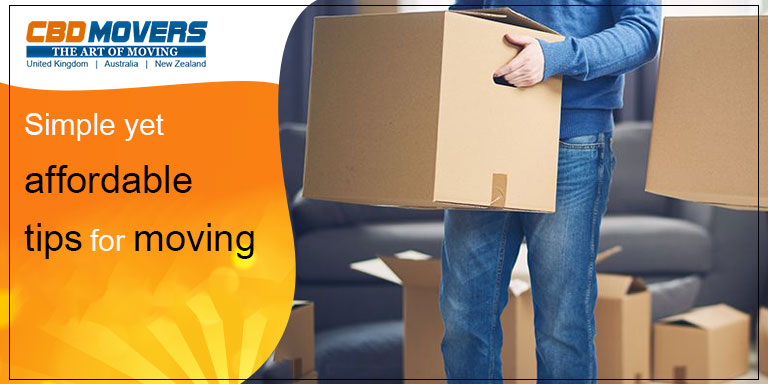 However, if you are tight on your moving budget, here, we are discussing a handful of tricks and strategies from our specialist man and van Manchester removals team to help you get away from the stress of moving the office:
According to experts, you should clearly plan everything related to your office moving needs at least three months in advance. Evaluate everything in your current as well as new office and decide what to move and what to eliminate or donate. Planning your office move in advance will help you streamline all of your logistics and eliminate unnecessary problems.
If you want to stay stress-free while relocating your office, consider a number of expenses including the cost of hiring a professional moving company Birmingham, existing office repair, new office rentals, new furniture, and building insurance. Before you create a fair and efficient budget for moving your office to a new location throughout the UK, it is critical for you to analyze your upcoming moving needs.
Involve Your Office Staff
It is a good idea to involve your office staff early in the move. Ask your employees to pack their desks or offices as it also gives them the chance to clean up their spaces and get rid of things they don't need to move around.
Dispose of or Donate Unwanted Equipment and Goods
If you still have some old laptops, machines, or phones in your office to take up space? If yes, it makes sense to dispose of or donate these items before the moving day to minimize the moving size and cost as well. At CBD Movers, our specialist man and van Sheffield services can help you declutter your all your unwanted stuff. We know a lot of licensed charities and institutes that may need some of your unwanted stuff and are happy to use it.
Refurbish or Re-manufacture Old Furniture
Moving office furniture and equipment can be a major expense for a commercial relocation project. So, it is not a good idea to replace all your old furniture and equipment with brand new items, as this can take up a substantial part of your budget. You can, therefore, consider renovating or refurbishing your old furniture and equipment for use in your new office instead of buying brand new items at a substantial cost. Our specialist man with a van Leicester service can help you refurbish or re-manufacture your old office furniture and equipment only at a fraction of the cost of brand new furniture. We not only save you thousands of pounds, but we also make sure that your furniture and equipment fits your new location in a new condition, and give your office a modern new look.
Uninterrupted Client Support
Informing all of your vendors, franchisees, and customers about your business move are important. Make them aware of temporary interruptions or delays in customer service during the transition period. If possible, deploy one or two employees to handle emergency calls to ensure uninterrupted customer service.
Move Essential Items in The Last
Conduct a thorough analysis of everything to separate essential and non-essential in your office. First transfer non-essential items to minimize downtime in your new office space. Pack all essential items carefully in boxes and containers and label them to minimize unpacking problems. The equipment required for daily operations should be loaded and moved in the last trip of the moving day.
Update Your Office Address
Do not forget to change your NAP (Name, Address, Phone Number) information with Google in addition to updating vendors and customers about your new address. Once your edit has been approved, all Google searches will display your new office information.
Wrapping up, if you are seriously concerned about minimizing your logistical difficulties and moving costs while moving your office to a new location without interrupting the work in your office, you should learn the tips above. However, If you're still not sure how to make your office move simple and affordable, you can use the expertise of our man and van Leeds removal services. We help you stay stress-free throughout your relocation process to cut down on your unwanted expenses in addition to removing and transferring your office items quickly and safely to a new destination.