So, you are shifting to London, and now it's time to pack up. But with so many things that your home has, packing is a huge task. You are simply feeling confused and lost about where to start and how to do it. Don't worry as there are a couple of tips like hiring the best removals companies in London that will help you in that regard.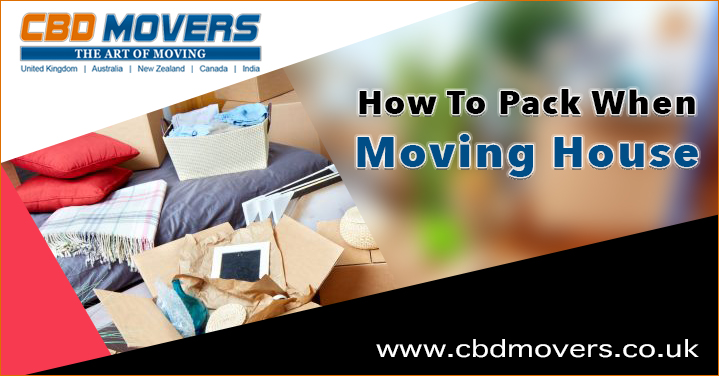 Start Early:
The time that it will take you to pack depends on the number of things you will have to pack. However, shifting your house is a huge deal, and there will be too many things for you to pack. You can take the help of professional movers in London or you can start the packing process earlier. For large houses, two months will be enough if you are able to pack a box each day. For small houses, one month is enough for packing. This is not an exact number, but now you have an idea about the time.
Start with the Rooms that are the Least Needed:
It is good to pack the items that you do not need daily. Seasonal things that you will not be using right then, like garden tools, Christmas lights, and coats, are the perfect examples. This will take away a lot of chaos and give you more clarity in packing.
Pack a Room at a Time:
This is the packing tip that tends to get neglected usually. Packing one room at a time will help you remain organized. Thus, you can tell the furniture removals London team later at the time of unloading which box should go where.
De-Clutter Your House:
Give away the unwanted goods to charity or hold a garage sale. You also have the option of selling things online. If you get to bring friends or hiring relocation services London team who are assisting in moving your home, you can even ask them whether they need something for their house.
Do Not Go Over the Limit of Thirty Pounds For a Box:
You should not make any of the boxes heavier than that because the boxes will not be able to withstand the weight of moving. Pack light items in big boxes and vice versa. This will make sure that the items do not get damaged on the way to your new place and if you are appointing the best moving companies in London, they also do the same task.
Fill the Gaps:
Use packing papers, old newspapers, or old rags for filling gaps in the packed boxes. Doing this would secure your items for the truck ride or in case you are moving boxes to be transported to a long-term storage facility.
Label the Boxes:
Specify the contents of each box using a marker. You should write it on the sides of the box instead of on the top.
Beware of the frauds and cheats when selecting movers in London and rely only on certified removals companies in London. The CBD Movers™ UK has a reputation for handling both commercial and residential moves with ease. You can remain assured that their dedicated services will make your move hassle-free. Get your things packed up and let their moving services London team handle the rest.