Relocating shall sound like an easy task at first, but once you start packing your things, then you might learn the importance behind hiring a removal company in Liverpool. A removal company shall send out a team of movers who are trained to be experts in organizing, packing, loading, moving, unpacking, and unloading any of your valuable possessions. By having a proficient mover's team by your side, you can hand over all your moving needs with them and sit back, relax, while they neatly stack up all your belongings.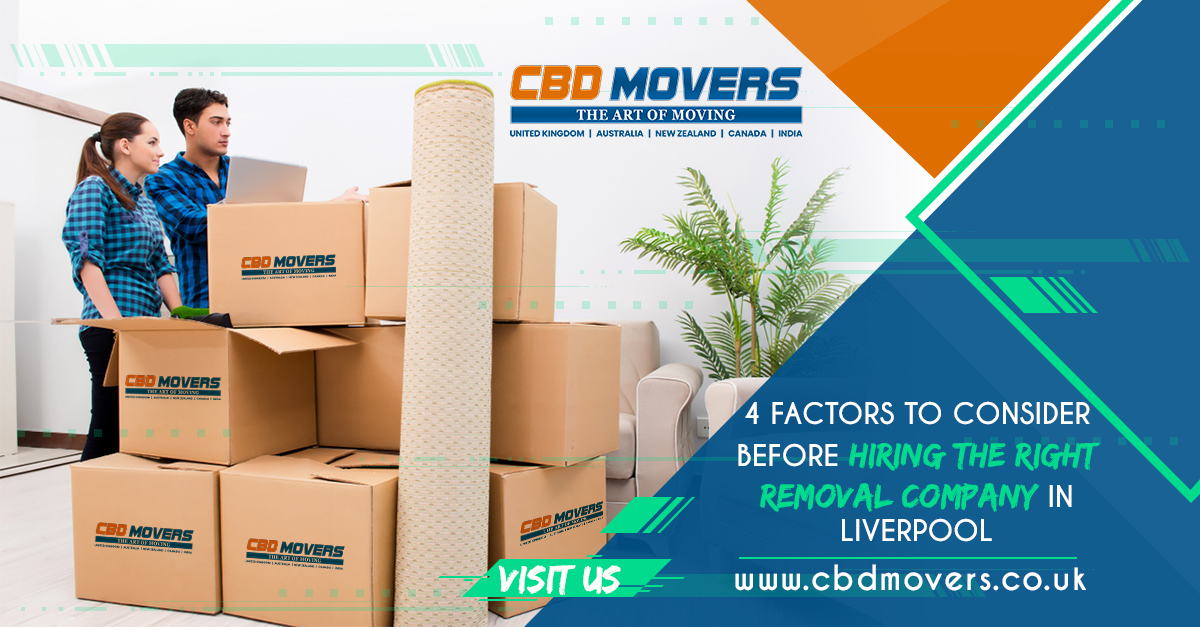 Best Ways to Filter Out a Renowned Removal Company in Liverpool:
Finding the best house removals in Liverpool, providing valuable packers and mover's service is quite an easy task if you tend to follow the below-mentioned points in the first place.
1. Precisely Maintained Web Portal – To know more about the removals company in Liverpool, you must be visiting their official web portal. Read through the service section and check if they can provide a free estimate that can let you know more about their charges.
2. 24/7 Availability – A reputed company providing removals services in Liverpool shall be available all through the day to deal with customers who are contacting them to inquire about moving services. If at all, a moving company has a contact number that has been specifically maintained to handle such query calls. Then you can choose with their moving services without having a second thought.
3. Years of Experience – Make sure you are reaching out to a moving company that has been in the moving business for years so that they can swiftly handle any kind of last-minute moving demand made from your side.
4. Insured Removal Company in Liverpool – All your prized belongings must be insured beforehand starting with the packing process. This way, the moving company shall provide a guarantee from their side and if at all any type of damage happens during the entire shifting process, you can quickly raise a claim.
Valid Reasons to Choose a Man with Van Services in Liverpool:
Premium services shall be provided for an affordable price rate.
Tailored office or house removal services based upon the moving demand that you can make with the moving company.
Exceptional warehouse and storage facility available at a budget-friendly price cost.
A secured vehicle providing timely moving service.
Other than the above-mentioned services that usually come under the van and man moving package in Liverpool, a renowned moving company shall go the extra mile and help in unpacking your belongings at a reasonable price rate.
CBD Movers™ UK have been providing removals services in Liverpool for years, and with their expert movers team working on board, you are about to experience a stress-free move to your new office or house location.