So, you are planning to move to Bristol also known as Brizzle in local people's accent? Congratulations on making a great choice. If you are curious to find out some happening facts about this city based in the west of England, then you are surely at the right place. This technologically advanced county can cater to you with numerous benefits. Once you read through this information about your new dwelling place, then you can seek the help of a reliable removal company in Bristol. So, let's get started-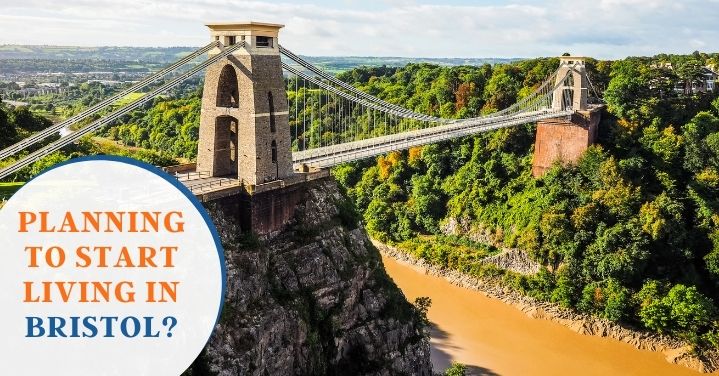 Top Reasons You Would Like to Move to Bristol
Get amazed with the history of Bristol that includes- Clifton Observatory, Bristol Cathedral, and SS Great Britain.
The culture of this beautiful county will blow your mind. There is Bristol Old Vic, Colston Hall, and Arnolfini.
Food of Bristol will surely make your taste buds feel good. As a food enthusiast, you can try various starred restaurants for locally produced food.
Shopping is fun in this county as well. There are numerous quirky stores and a very famous St Nicholas Indoor market.
Staying away from the hustle-bustle of the city is possible too in Bristol with the great countryside. Visiting Ashton Court is a great park to feel relaxed at.
The University of West England is based in Bristol, which is a world-class university.
You would love to roam around in Bristol and there are endless events and festivals. It is highly recommended to go to the Balloon Fiesta.
You can consider living in Cabot, Clifton, Horfield, Cotham, and Hanham as these are some of the best areas to dwell. Finding suitable removals in these areas of Bristol is also quite feasible.
Bristol is a family-friendly city and has easy access to amazing city life and countryside living.
Study and job opportunities are great in Bristol that persuades many people to move.
Now, since you know some intriguing facts about Bristol. So, now is the time to find out a reliable removal company in Bristol.
How To Know If You Are Hiring The Right Removal Company in Bristol
Moving or relocating is not easy but it becomes feasible with the assistance of professionals. They will get you covered with the relocation process. However, first of all, you should check for the license and authorization of the company before hiring them. This will showcase their authenticity and eventually you can see their expertise according to your requirement. You should check how qualified and trained their professionals are. Quality assurance is the main thing you must be sure of before you hire removals in Bristol. Select the area that you wish to dwell in and then begin your search. To save your time, we have come up with a recommendation that can cover the entire Bristol area for their moving services.
Contact CBD Movers UK for Removal Services in Bristol
This company has been around for a long time and catered to the needs of the people who plan to move or relocate. CBD Movers UK is well-known for their commendable facilitation in terms of moving. You can check their reviews and find out about credibility. For more information, feel free to connect with their team.