Once you get the news to transfer your house or office into a new city or location anywhere across the UK, you may experience mix reactions of excitement and worries. Although moving to a city like Great London or other European cities in the UK can bring you new opportunities to improve your social and personal status, you can not ignore plenty of tough challenges that may come your way during your long-distance relocation process. But you need not worry anymore! CBD Movers UK house movers team London meeting your moving needs with a survival kit & making sure you get back to your normal routine into a new home quickly and without any stress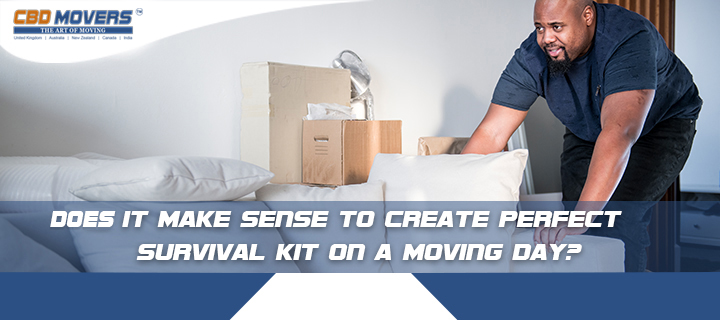 We are committed to delivering world-class removals services at the most affordable rates. And therefore, we offer specialized and customized removal services known as 'Man with a Van' and 'Two men and a truck' services which are already achieving the landmark of success in Australia since past more than 15 years. We are equipped with experienced staff and modern infrastructure to make any of your relocation needs less troubling. As a responsible house movers service provider in London it is our responsibility to guide and support people and making their moving process lots more convenient and hassle-free. Even if you want to perform a part of your moving job by yourself you can contact with any of our consultants for expert guidance.
Through this write-up, we are sharing some useful tips to create the perfect survival kit that can ensure you a comfortable and tension-free relocation across the UK.
Let's go through each of them step by step:
Commodities, toiletries, and clothes
Don't pack your important commodities, toiletries, and clothes in the packing box, otherwise, it can be quite rummaging for you to unpack the box and find everything when you immediately need them in the new house. It is a good idea to make a list of all those essential things that should be included in your 'survival kit' and always keep this kit along with you until unless your settlement in the new house is over.
Kitchen items
You can not predict the total time to finish your whole moving and settlement process into your new home. So, pack sufficient ration along with all needful kitchen items in your survival kit including Paper plates, Bottled water, Cutlery, and Food items.
Bedroom Stuff
After a long distance residential move you must be extremely tired and may require immediate rest. In such a situation, bedroom place can serve as a blessing for you. So, include all needful bedroom stuff like Bed linen, Cleaning supplies, and Pillows, etc. in your survival kit to make it comfortable as soon as possible.
Things Required On the Move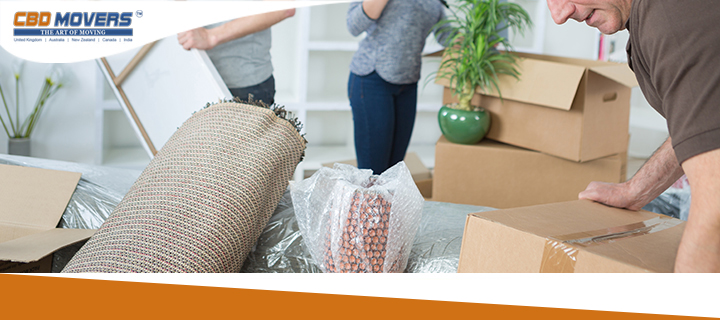 Especially, if you are moving along with your family to a new long-distance location in the UK then you may need to drive for several hours non-stop to reach your new destination before the arrival of your belongings. So, there are enough chances that your children will get bored with time. So, you should carry some gadgets, iPad or other smart devices to entertain and get your children engaged during the whole relocation process. In case, you are moving with younger children, pack all needful baby changing supplies in your 'survival kit' along with sufficient spare clothes.
Therefore, creating and keeping a perfect 'survival kit' along with you not only help you ease your relocation process but also intensify the final settlement in the new house.
You can even decide to keep away from all the hassles and worries of your long-distance move anywhere in the UK, including Great Britain, Birmingham, Manchester, and Ireland.
For any query related our house movers in London just reach us or leave your comment in the comment section.