If you are moving on a budget regardless of whether it is within the same city or out of it, what could be the best way to save money? How can you successfully move all your cargo without having to bear huge costs? Let's find out: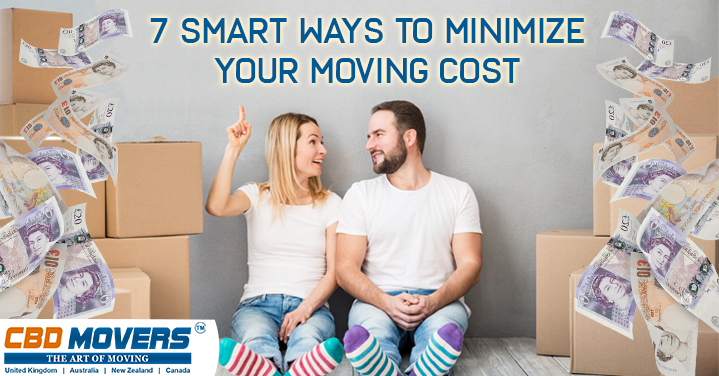 1. Remember To Purge
There are several family heirlooms and a lot of other stuff that you consider dear to your heart. You are compelled to keep all those things because you have an emotional connection with them. But if you want to lighten the burden of this move both on your mind and your budget, you must get rid of them as soon as possible. The sooner these items are out of your house the better it is for you. You have less cargo to pack and therefore, fewer expenses to bear.
2. Drive Your Own Car
Isn't it a great idea if you drive your car all by yourself hauling some of the chunkiest and weightiest cargo? This way, you will be saving hundreds of dollars on the final moving day. The professional removals company in London you've hired does not have to do much since you will be moving several objects yourself. It will also minimise any chances of theft or accident on the way.
3. Invite A Packing Party
It is a great idea to invite your friends over for food and drinks. They have to help you pack your stuff while you prepare for the big move. They will happily do that because everybody loves free beer and delicious food. But wait a minute! Don't offer them booze until the packing is complete. Don't offer them dessert unless you know that every critical cargo and piece of furniture has been packed and neatly stacked for moving.
4. Pack Everything Yourself
This is also a good idea to minimise your moving cost when you are moving on a budget. If you do not have much to pack, you can do it on your own. You can engage a van and man professional in London just to move your cargo to its destination. You can also take up the responsibility of half your cargo and manage its packing and moving entirely on your own.
5. What About A Garage Sale?
Organising a garage sale is a fabulous idea! You can get rid of all your extra stuff and earn a quick buck as well. Some of the items might not be useful to you but to somebody in your neighbourhood, they might just prove to be very valuable. Always have a positive outlook and a happy attitude when organising a garage sale at the last moment. Let your customers bargain a little because the original aim is to get rid of those things and not to earn a profit.
6. Pick A Cheap Date And Time
Is there anything like this? Is there a cheap date and a cheap time? According to CBD Movers UK, there is. This is one of the easiest ways to save more on your moving cost because there are certain months of the year where the leading removal professionals in London charge you less. You can get seasonal discounts and special packages if you book early. For example, booking a packing and moving company between September and April could prove to be a lot more affordable if you compare it with the cost you may have to incur in May or June.
7. Invite Multiple Quotes
Do not stick to just one professional. It is always better to invite multiple quotes from various removals company in the city. This way you have more options. You can make a more informed decision by comparing all their quotes and packages.
Final Thoughts
Your biggest concern right now is how to save more money on your moving day. Go for an affordable packers and movers in the city. Choose someone as reliable as they are light on your pocket. Happy moving!