The choice between a man and van Manchester and removals services Manchester depends on the possessions that you are moving. You need to consider two things before you book the removal services in Manchester or any places; the size of the vehicle you require to complete the move and the number of people you like to assist you in the moving process.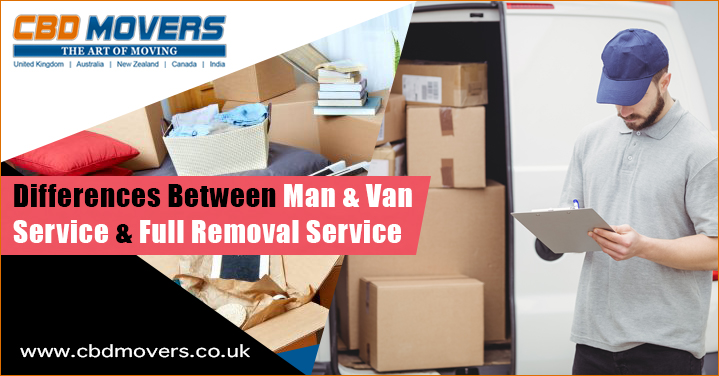 Man with a Van Services in Manchester
Man with van service is exactly what the name implies; one man, one van. This service is suitable for you if you wish to move from a single bedroom flat to a new residence of similar size. It helps you keep the costs down and you also get an option to pay on an hourly basis. Certain companies will let you assist the mover with loading your items into the van which will considerably shorten your move's duration.
Man and van service is ideal for when you move a few items or if you are a college student who requires moving boxes with personal stuff. In simple words, man with a van Manchester service is just like a home removal service, however on a small scale. It is ideal for small transports and is deemed as an efficient and affordable alternative provided that you are not shifting your entire home.
Man and a van will be an ideal alternative if your moving distance is less. If the distance is too far, then you should not opt for this service. You might require a removals company Manchester that provides more people to suit your requirements. If you wish to take care of the packing process, a man with a van service is perfect for you. If not, you can hire professional removal services.
Full Removals Services in Manchester
A full removals Manchester helps in moving a large amount of items in your house or commercial property. If you wish to move your piano, you should not opt for man and van service. An expert service is what you require.
Moving company Manchester has experienced and skilled team of workers who safely pack and shift all your delicate and expensive items. When you book a full removal service you get the benefit of employing two or maybe even three expert packers and movers Manchester. The number of trips helps decide between these two types of services. If you need one huge truck for a single trip then you should opt for full removal services.
These slight variations often confuse people since both these services seem like a good choice. Both these services are seen as opponents in the business environment. Certain removal companies get annoyed with quotes that are placed against their quotes by a man and van service. But you don't have to worry about it since you are the customer and you can choose either one that suits your requirements during your move.
You need to make sure that the move is stress-free by hiring the best moving services Manchester such as CBD Movers UK.