So many people and businesses move across the UK every year for a variety of reasons, such as better career growth and business opportunities. Without a doubt, this could be one of the greatest events in your life, but it could also put your money and memories at stake. Moving your property to a local or distant location can be stressful without the best house removal companies in London.
Although most removal companies are engaged in legal business activities and offer high-quality services to customers. However, there has been an increasing number of complaints about the fraudulent practices of a small percentage of dishonest moving house companies in London.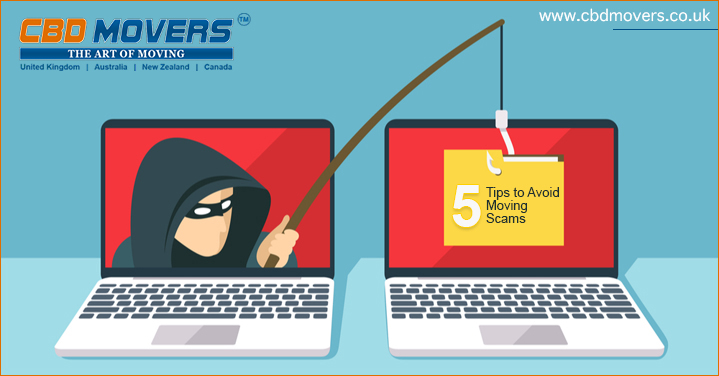 So, if you don't want your belongings hijacked or want to protect yourself from dishonest movers, it is highly recommended that you learn the following important tips to avoid the moving scams that may arise:
Go Through The Company's Reviews
Check online reviews of a moving company to make sure that their past customers talk about their house removals services in London. Also, check with your friends and relatives if they have any recommendations for a reputable mover on the basis of their real experiences.
Check with BAR
Start by checking whether or not the removal company is registered with a local or provincial regulatory authority, such as the British Remover Association (BAR). They keep records for a current list of local and long distance licensed movers in the London and Great Britain. So, you should consult with the local or national movers association to locate a reliable moving house company in London.
Get Estimates
Before you choose a professional mover, make sure to get estimates for the required house removal services in London from multiple companies. Most of the professional house removal companies in London provide an estimate only after a site visit. If a company offers you one of the figures that are suspected to be less than the other, be careful!
Hiring a Reliable House Removals Company in London
You can definitely stop moving scams with proper research and attention to rest assured that you have employed a reliable moving house company in London. Before hiring, watch out for red flags, such as;
Incomplete or without any address or contact information.
Unable to provide valid licenses and certifications.
No insurance facility is being offered.
Demand a large deposit or full payment in advance.
Offering a low-cost estimate without inspection.
Keep A Record of Everything
Upon completion of your move, you have only a few days to report any issues to the moving company and to submit a written complaint regarding damage or loss to your items. If you find any problems with the mover's copy of the inventory, don't sign it before putting a note on it. Generally, your claim will be processed within 120 days of receipt of your claim from your moving house company in London. If you do not keep a record before and after leaving your house, it is much easier for a company to refuse your claim
If you want to make your move a success in the future, then follow the essentials above to ensure a comfortable and safe journey with the mover who's going to make a big move for you. For more details, please reach us by clicking CBD Movers UK, a renowned and respected company specializing in removal services in London.