Office relocation is even more daunting than domestic relocation. In the highly competitive business world, office relocation has become a come scene due to various reasons. The stress of moving your office equipment, important documents, machinery, electronics, and other valuables don't allow you to sit back for a moment. Hiring the professional office relocation services in Islington can free you from the burden. With proper planning and organization, the professionals assist you in the smooth relocation of your workplace.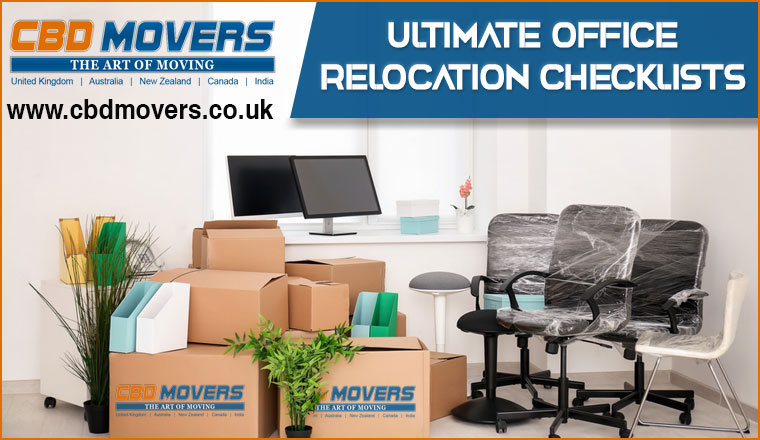 The effective checklist for convenient moving of your office includes:
Furniture and Space Planning
Review the office layout of your current work as well as that of the new office. Create a number of space layouts and select the one that seems perfect as per the requirements of your office. Make prior plans about the relocation, purchase, or selling of the new furniture. Ensure the proper installation of the furniture in the new location. Availing the service of Removals Services Islington can help you make the best plans for effective spacing and furniture relocation.
Move Planning
Establish a timeline for your office relocation. Fix a date for your relocation and start planning before months. Make effective plans in order to reduce the impact of relocation on your business operations. Contact with a reputed moving company in Islington and experience the best office relocation.
Communication
Establishing effective communication is one of the important elements for office relocation moving. Ensure effective internal communications among the employees. Make sure you have effective external communication with the moving companies to have a convenient relocation. Removals services in Islington ensures perfect communication with its clients to enable office relocation as per their needs.
Hiring the Vendors
To make the office relocation a stress-free one, you will need to hire some professionals. At first, you need to hire the Movers Services Islington of the moving companies for the moving of your office valuables. Then you have to hire other vendors for security, landscaping, network, signage, architecture, and other important works. You can also hire the Man and Van in Islington in advance for convenient moving.
Technology
While relocating your office, IT relocation is a major concern. Planning ahead of the relocation helps in ensuring the minimum disruption of your office networks and technology. Conduct an assessment of the IT infrastructure in the current location as well as in the new workplace.
Move Preparation
Fix a date for your office relocation. Arrange all the necessary arrangements for easy moving. The services of Man with a Van Islington can provide you the fleet assistance for your office relocation.
Having the entire complete checklist ticked off, you are all set for the office relocation. The moving checklist for your office relocation will help in keeping the entire moving process on track and organized.