Moving with children is a difficult move for any family – leaving an old house to a new house, saying goodbye to friends, and disrupting your children's routine. The best way to reduce stress from commuting with children is to look for removals in Birmingham.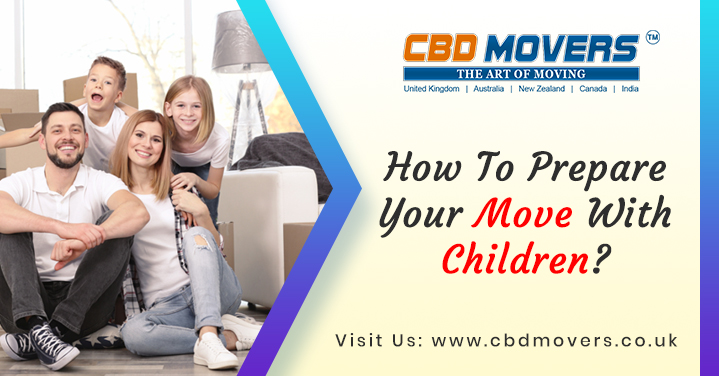 Follow The Below Advice To Make The Move Successful and Comfortable For The Whole Family:
Most Important: Prepare Your Children For Moving
Good preparation is the first step to move around the country with children. But it's not just about packing and declutter children's room. Moving around the country is the main change in life, especially for your children. They can feel anxious and insecure about the move. Remember, they are leaving best friends, school, favorite sports, stadium, etc. So you have to start preparing them for the move on time.
You can host a party to let the children say good-bye to their friends and neighbors. Also, use the Internet to show the new city, community and school. Make sure they understand all of the reasons why you have to make this kind of move. Show them the best future that awaits.
Moving with Children – Helpful Tips and Tricks:
If you are planning to relocate, house removals Birmingham is here to help you to find the best removal company in Birmingham. Make sure to choose the best packers and movers in Birmingham who understand all the challenges in moving and face it with the following tips:
Planning your move on time – take advantage of weeks and days before the move
Try to keep stress levels to a minimum when moving with children
Involve your children in the packing and moving process
Let your children pack the moving boxes
Involve Your Children in the Process:
Create a moving checklist and get your children involved. Give them a couple of tasks during the transfer. This way, they will feel like an important part of the process. For example, you can allow them to pack their favorite toys. If you let them decorate moving boxes, they find it more fascinating.
Hire Professional Removals Services in Birmingham:
The decision to move across the country with children requires professional help. We suggest that you forget DIY move and find a reliable man and van Birmingham that can handle your family moving easily. Moving with children can lead to many complications and problems. You must choose the removals company Birmingham that can provide you the best removals services in Birmingham.
You need to choose the best Man with a Van service in Birmingham such as CBD Movers UK who can make you move smoothly with children.