Just like any other company, there are some myths in the Movers Waltham Forest Services also. Some rogue moving companies never reveal the real facts about their removals services Waltham Forest from the word by month. In this write-up, we're going to expose 8 most common myths about moving services Waltham Forest up a little bit.
Myth 1: All Removals Businesses are like a Pack of Crooks.
All movers or relocation services Waltham Forest are not the same. A spoiled apple doesn't mean that all others are also bad. You should do thorough research and find the best fitted Moving Company Waltham Forest. Shortlist at least 5 leading movers companies and compare each of them with respect to their offered services, reputation, and service costs. If you are looking for guaranteed protection against rouge movers, it's a good idea to hire experienced removals services company with a proven track record.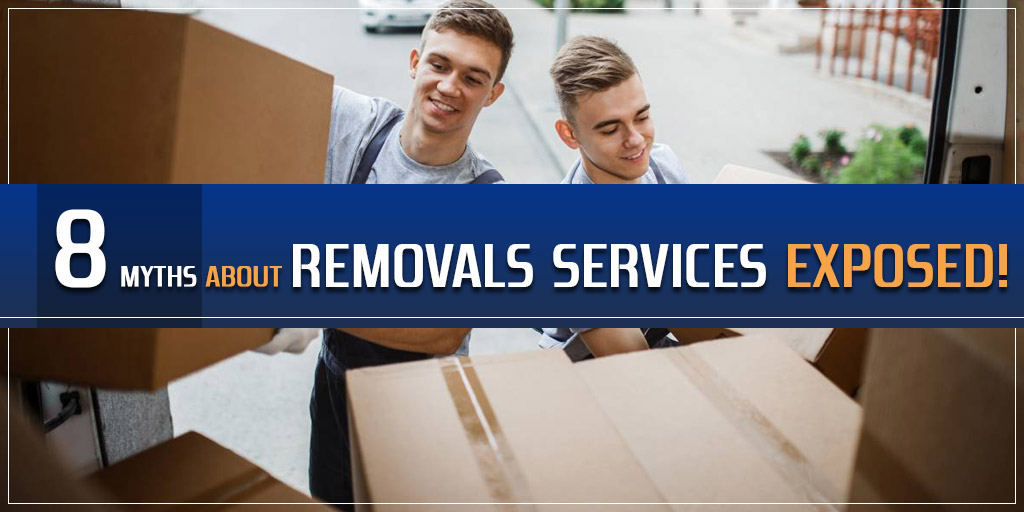 Myth 2: Before I Move, I Should Pack Everything!
Without any professional knowledge, it makes no sense to indulge yourself in the entire packing job before moving. You don't want to end up making your move a complete disaster. So, do not hesitate to hire from several professional removals companies in Waltham Forest that provide desired protection to all your valuables for the safe transfer of your belongings using the best quality packing boxes and supplies.
Myth 3: All Packing Boxes and Supplies are the Same.
If you consider the myth above, you are making a mistake! Professional moving boxes and supplies are usually made more durable with sturdy cardboard so that they can protect your valuables, electronics. and fragile items. On the other hand, ordinary packing boxes from retail stores can easily tear apart by loading heavy items. Not only that, recycled or used boxes could even contaminate your goods.
Myth 4: It doesn't do Much to Label Boxes!
There's no doubt that an unlabeled box in the new location will frustrate you even if you just look for a pair of socks through all your boxes. Therefore, it is worth spending a little more time on properly labeling all your boxes on a moving day as it helps you save time, effort, and money when arranging the new place.
Myth 5: Moving Insurance will Cover all Damages or Items lost!
Most professional movers companies in Waltham Forest, the UK offer basic liability coverage only. This basic insurance covers only a portion of the damage or loss of items. If you want full value insurance for your goods then you should ask your removal Company or a reliable third party insurance company.
Myth 6: No Need to Pay Moving Services in Waltham Forest before all Your Households are Unpacked at the New Place!
This is the greatest myth of all removal services. Most relocation services in Waltham Forest require a small deposit before signing an agreement and you need to clear full payment before unloading of your belongings on a new property.
Myth 7: I gotta Ride with the Truck's Movers!
Generally speaking, removals companies do not allow their customers to travel with them because they are only paid for moving their goods. It is unnecessary to ride with the movers Waltham Forest in the moving truck and make them uncomfortable throughout the move, as this will show you do not believe in their professional removal service.
Myth 8 Uncovered: All Relocation Services in Waltham Forest are Costing the Same!
Simply delusive. Always remember, final service costs may vary with the type of moving company in Waltham Forest you select. You should be careful if you hire a cheaper alternative to your relocation needs, as it will cost you more than hiring prestigious removals companies. This is a common removal scam to increase the final cost of removals service in the last minutes. So, do not hesitate to obtain as many removal quotes as possible to compare and find out the most cost-effective removals service company.
Wrapping up Waltham Forest!
Always believe in the moving facts, not the myths. Hope most of your myths about moving have exposed today. If you want to share any moving myth with us simply leave your comment in the comments section below.